延續曲木的工法與結構,大小層架的左右交錯,營造有趣但簡約輕盈的視覺效果。
層板以金屬管柱撐起,不直接緊貼於骨架上,增加了整體空間感,偌大的層架卻毫無壓迫感。
兩側無門的透視感,建構性強烈的造型,Y5系列層架能承裝、襯托各種你喜愛的物品,
放置各種尺寸的書籍雜誌,收藏品、綠葉與花等擺設,架上的物品是你的縮影,
你也打造著這座層架獨特的生命。
An extension of the previous furniture: Y series, 
Y5 features a breakthrough structure by connecting the high and low extended branches. 
Y5 is a collectible sculpture of modernism. An architectural design without doors, 
Y5 is a shelf which welcomes all your collections, books, plants and arts. It reflects who you are, ​
and you are the one who create the unique personality of the shelf.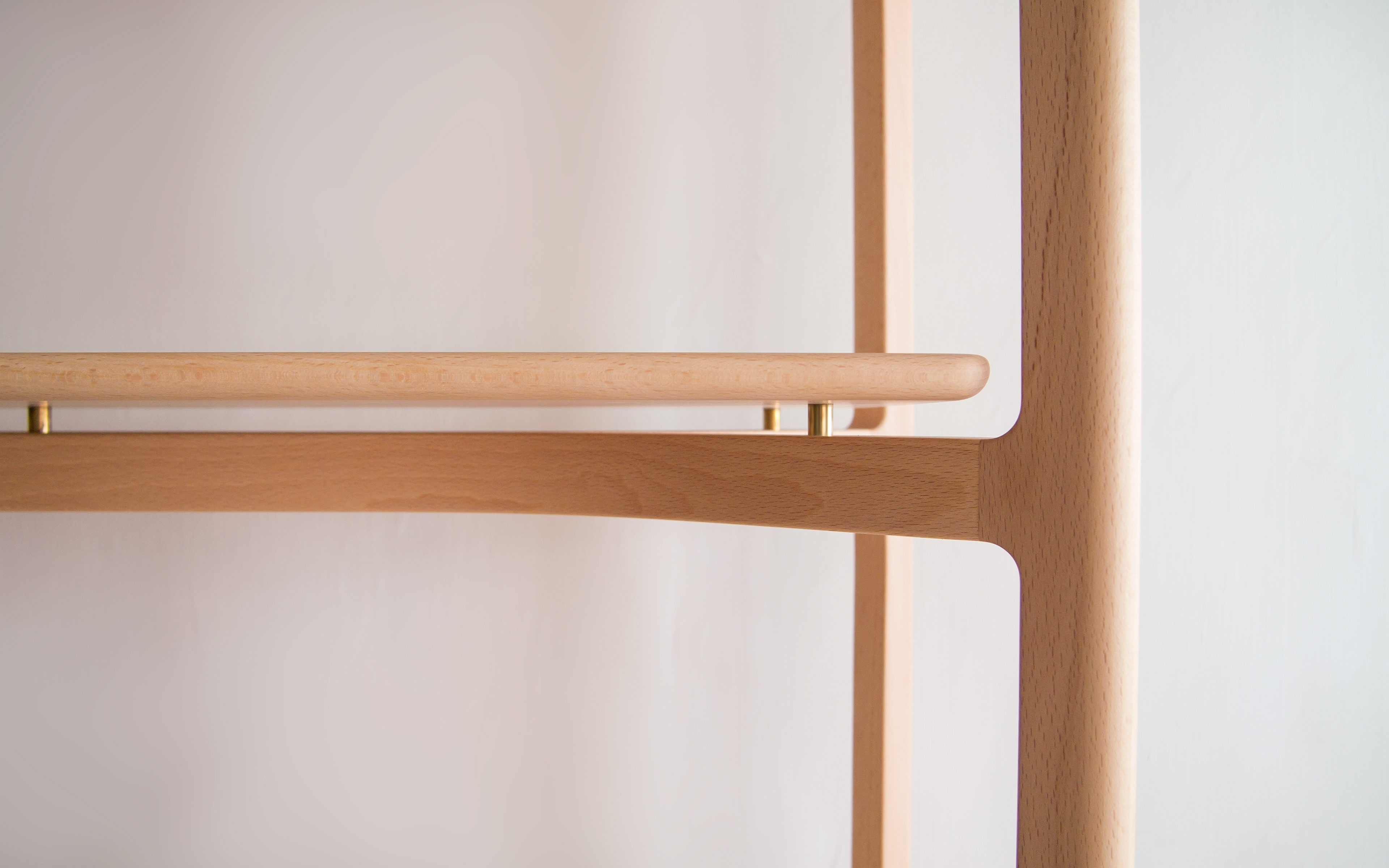 設計師 /  Designer:
路力家器具/ Lo Lat furniture and objects
尺寸 / Size:W118 x H200 x D36cm
材質 / Material :楓木或胡桃 / Maple or Walnut